How to Market Your Bar for the Holiday Season
December 22, 2022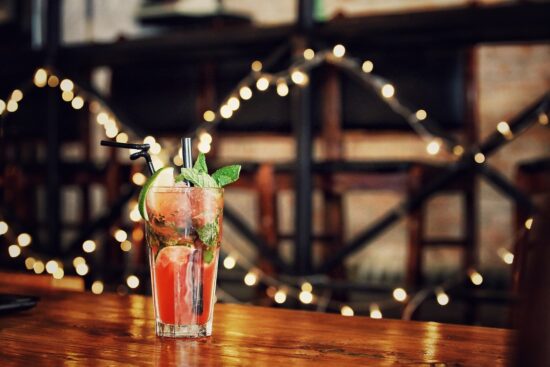 Whether you're ready or not, the holidays are here and it's time to kick your bar or restaurant's promotions into high gear.
People are out shopping, bored on break, or just need some time away from their families. Make your bar a go-to place for those that need a moment or two to catch their breath and enjoy some cheer amongst the excitement.
Here are six ways to get the buzz going about your bar this holiday season.
Go Wild On Social Media
The biggest way to make a splash for your bar these days is on social media. Whether you're promoting your latest event with an online flyer, creating a Tik Tok that shows off your bartender's personalities, or making fun reels and stories on Instagram, there's no limit to the exposure great social media can bring to your bar.
This holiday season, approach promotion like it's going out of style. Remember, there's no such thing as too much positive publicity.
Create Exclusive, Signature Cocktails
Every restaurant or bar is going to have a special menu for the holiday season. Do some competitive research and develop something that makes your bar different from the competition. Where others are cheerful, you could go Grinch with your theme.
You could create a 12-days of Christmas-themed drink menu that leaves guests wanting to return to find out what the next drinks are.
There are endless possibilities for creating fun, exclusive drinks that draw in a crowd. Get creative and give yourself the gift of happy crowds this season.
Offer Your Space for Holiday Parties
During the holiday season, everyone from corporate managers to families not wanting to clean up the aftermath of a holiday party will be looking for rental space to enjoy festivities. If your weekdays tend to be slower throughout seasons past, open up your doors and advertise that your bar is a great place to host a holiday party.
Reach out to your social media following, advertise around your bar, and get the word out about why your bar is any party's destination location.
Get Involved in a Drive
Your bar shouldn't just be a place for people to unwind after a long day, it should be a pillar of your community and have a positive impact on people who don't frequent your establishment.
Take some time this holiday season to get your staff and community involved in a seasonal drive that helps others in need. Whether you raise funds for a local charity, manage a toy drive or organize a meal event for the homeless, a good cause helps everyone in your community succeed.
Go "Old School" With Your Promotions
If your bar is in an area that receives high foot traffic, it can be beneficial to go beyond social media marketing and take your marketing back to the day of physical postings throughout the community.
Create flyers that display your promotions, events, and holiday presence. Post them throughout local businesses (ask first, of course) and reap the benefits of attracting crowds that may not follow you on social media.
Make All of the Right Post-Marketing Decisions with BASSET On The Fly
Getting your bar to be a happening place is one thing, but keeping a popular celebratory location safe even more important. At BASSET On The Fly, we help locations like yours ensure their management and employees are BASSET certified and up-to-date on Illinois's latest alcohol service regulations.
Our online course is thorough, affordable, and easy to manage without missing a single shift. Register online today and ensure your holidays stay merry and bright in the seasonal rush.
Back to Blog