BASSET Certification Online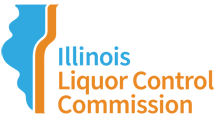 BASSET On The Fly is an official online program approved by the Illinois Liquor Control Commission. Click the seal above to see our name on the list of approved online programs.
FOR YOU SELLER-SERVERS NEEDING A BASSET CARD
Let's start by talking about what BASSET certification is and is not. The online BASSET certification course will not teach you how to serve or be a bartender. Rather, the course teaches you the laws and best practices regarding selling and serving alcohol in the state of Illinois. BASSET certification deals primarily with teaching you how to avoid selling or serving alcohol to two groups of people: Minors and intoxicated persons. The good news is getting your BASSET certification online has become much more convenient in recent years.
100% Online. No more driving to attend an on-site class. Just roll out of bed and take our BASSET certification online course in the comfort of your own home.
BASSET On The Fly has the fastest online BASSET certification course allowed. Period.
Immediate BASSET Card. No more waiting for your BASSET card to arrive in the mail. When you pass the post-test, your temporary BASSET card will be automatically emailed to you and available for download through your account. ILCC will process and mail your official BASSET card to you in 3 to 5 business days.
So What's In It for You?
As of July 1, 2018, all on-premise alcohol servers and those required to check identification for alcohol service are mandated to take a BASSET certification course.
As boring as an online course can be, the BASSET certification course contains useful information that will come in handy once you start working. As a seller-server of alcohol in Illinois, you play an important role in public safety by helping keep alcohol out of the hands of minors and helping keep intoxicated drivers off the road. Our online BASSET certification course aims to give you the information and knowledge you need to make informed decisions and follow the law.
By taking our certification course, you have the unique opportunity to learn from people who have been doing your job for many years. This is what truly makes BASSET On The Fly different: Our certification course was made by seller-servers, for seller-servers in the great state of Illinois. BASSET On The Fly was created by a restaurant industry veteran who has done everything from washing dishes to serving at one of the highest-grossing restaurants in the country and managing one of the most popular restaurants in Dallas, Texas. So when we say "been there, done that", we really mean it.
FOR YOU MANAGERS & OWNERS WITH EMPLOYEES NEEDING BASSET CARDS
So what's in it for you owners and managers? Why should you make sure all employees are BASSET certified through BASSET On The Fly and never have a BASSET card expire?
If one of your employees sells or serves alcohol to a minor or intoxicated person, do you want the ILCC to revoke your license to sell alcohol? Let's face it: Your employees are human and can make mistakes, and you need to do everything possible to protect your business. According to the Illinois Liquor Control Commission, one of the most important steps you can take to protect your license is to ensure all of your employees have a current BASSET card.
How do you ensure all of your employees renew their BASSET card on time? You sign up for a free employer account with BASSET On The Fly. With an employer account, you can easily manage your roster of employees and receive automatic email alerts one month before an employee BASSET card expires.